This pandemic has fostered the digital transformation and made that as a norm rather than an option of luxury. Adoption of niche technologies like RPA, AI, ML has increased and the decision-makers are serious towards its implementation in order to survive and stay abreast.
It is clearly evident that we have to change our operational practices and RPA plays an important role. Let's see what are the few best Open-source and Commercial RPA tools to use in 2020.
What is RPA?
Simply put, Robotic Process Automation is the process of building a digital workforce that can save human efforts and time in doing the repetitive mundane tasks.
RPA diverts them to the core business processes which improves the efficiency of process flow, accuracy, and productivity.
What is a RPA Tool?
RPA tools are software programmed with rules and procedures that enable automation like,
Application testing
Sales Order Generation
Data Validation
Data Entry Works
Workflow automation, etc.
What are the types of RPA tools?
RPA tools can be divided into 2 categories,
Open-source
Closed-Source / Licensed
Few Best Commercial RPA Tools
As per Gartner's Magic Quadrant 2019,
UiPath HQ at Newyork, USA ranks top in the Gartner's Magic Quadrant, 2019. It continues to stay as a leader in RPA this year too says Guy Kirkwood, Chief Evangelist at UiPath.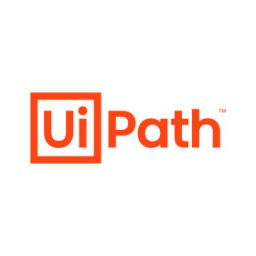 The team operates through partners and closed December with $360 million as recurring revenue.
It's a simple Visual designer with drag and drops functionality that makes the Windows desktop automation simpler.
They are pacing up the enterprise automation with AI and ML. Even their FTS release, 2020 concentrates high on the Hyper automation
Best Suitable for,
Citrix Automation
Front & back-office automation
Enterprises with complex business processes
Highly scalable processes
Attended, Unattended automation
License Cost:
Studio License – $2000 – $3000 (Per Annum)
Orchestrator License – $20,000 (Per Annum)
Attended Robot (Annual): $1,200 – $1,800 Each
Unattended Robot (Annual): $8,000 Each (Source: internet)
Community Edition: Available
1 Orchestrator
2 licenses for UiPath Studio and 2 StudioX lIcenses
2 attended, 1 unattended
AI Computer Vision – 30 megapixels/min
1 Insights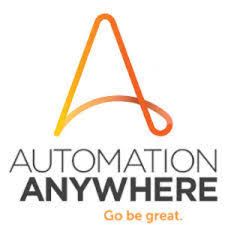 This Intelligent Automation Platform HQ in San Jose is used in more than 90 countries with 40+ offices across the world.
It can effectively automate the end-to-end business processes with ease. BOT insights provides us the ability to monitor each robot efficiently and have a look at the time saved through automation.
It has 500+ ready to download bots and bots on demand. It is secure by design and reads the unstructured data efficiently
Key Features
Their Automation Anywhere Enterprise A2019 covers,
Computer Vision
Drag & Drop IQ bot with cognitive abilities
End-to-End AI-powered automation
Predictive Modeling
NLP, etc.
Pricing – Starts with $995/one-time/one-user (Source: Internet)
*Free trial available for 30 days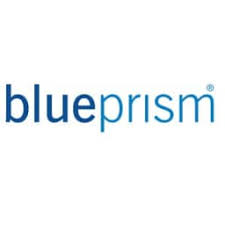 Blue Prism is one of the widely used RPA tools across the world. They have 1800+ customers including the Fortune 500 companies and top brands like Lloyds, Siemens, Microsoft, Accenture, Google, KPMG, EY, etc.
They are headquartered in the UK which aims to build a digital workforce to accelerate the automation of enterprises.
Blue Prism is developer-friendly and its Connected – RPA, an Intelligent Automation Ecosystem feature is impressive. It includes components like,
Intelligent RPA Platform
Digital Exchange
ROM – Based Support & Services
Communities
which brings together the users, partners an AI scientists to ally the businesses
Free Trial: Available for 30 days (both cloud and on premise)
1 digital worker
15 processes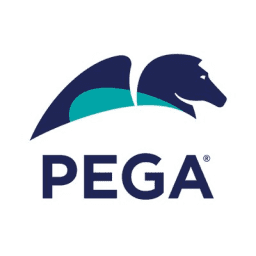 Pega is named as a "Visionary" in Gartner's Magic Quadrant,2019.
Founded by Alan Treflor in 1983 is headquartered in Cambridge, Massachusetts, United States.
Pega has a presence of over 41 countries across the globe and 200+ partners. It holds multiple accolades including Best in Biz award 2018, CRM Service Leader by Destination CRM, etc.
Key Features:
It focuses on structuring the technology inorder to achieve the business outcomes efficiently.
This approach focuses on the customer rather than the data or channels. This breaks the customer's outcome generation processes into micro-journeys which makes the customizations , enhancements and scalability easier and mess-free.
Pega released it's extraordinary X-Ray vision on 14th July, 2020 which self heals the broken robots on its own without human intervention with the help of AI.
This saves the businesses from suffering because of bots failure when there is a simple change in the app's UI.
Low-code app development platform
Free Trial – 30 days hosted on the Pega cloud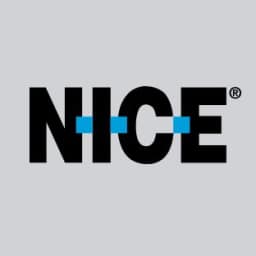 Featured as a "Challenger" in the Gartner's Magic Quadrant, 2019 is headquartered in Israel.
Key Features
This unique automation finder as the name indicates finds what are the tasks to be automated based on the desktop analytics .
This effectively sits within every employees' desktop and tracks their everyday activities. It collects data like process handling time, frequency, etc. to identify which processes grab more time of the employees.
Deep Learning & Machine Learning further improves it's accuracy.
NICE's Open platform leverages OCR, Chatbots, machine learning to automate highly complex business process like opening banking account, KYC, credit score determination, etc.
In case of a discrepancy, it is escalated to humans for verification and approval.
This is the world's first Cognitive Intelligent Virtual Attendant for employees. It automates the employee's front office and back-office tasks accurately with the help of desktop analytics.
Examples:
Claim processing
Customer Relationship Management
Contact Center Automation
Unattended back-office processes automation
Few best Open Source RPA Tools 2020
Open source tools are commercially free to use. This allows anyone to customize, enhance the source code according to their needs.
Few best open-source RPA tools are,
Tag UI rapidly automates the repetitive time-critical tasks. It's creator Ken Soh founder of Tebel Automation, says that TagUI is a Command Line Interface and it is suitable for
OCR (built-in)
UI automation
Desktop Applications
Web Applications
Direct ML model Integration (with API / R code / Python)
Key Features:
Its natural language like-syntax feature eliminates the need for coding knowledge. And allows us to write the scripts in more than 20+ languages including English, Chinese, Japanese.
Easy installation
Platforms : Windows, Linux, Mac OS
Robocorp is an interesting open-source RPA tool that is based on cloud-native technology. It focuses on the developers' ease of use.
Since it is delivered through a cloud-based platform, the developers have the liberty to experiment more with minimal set-up.
Key features
Robohub – a learning community for software robot developers. Its Robocode lab editor has almost all the tools necessary for the developers to start the automation.
RPA Framework – Readymade, reusable building blocks for common RPA uses cases
Robocloud Worker – This enables developers to run the bots by simply installing and signing in.
Platforms – Windows, Mac OS, Linux
However, cloud-based orchestration involves significant cost.
Automagica is another renowned open-source RPA tool with a wide client base including, UST Global, Bosch, PwC, Honeywell, Capgemini, etc.
Its building blocks ease the automation of tasks like,
OCR
Mouse Clicks
Computer Vision
Browser Automation
Automatic Reporting
Remote Desktop Automation
Microsoft Office Automation, etc.
Interesting Features
Automagica Portal- This portal helps us to monitor, schedule, audit and manage the version control of the bots 24/7 from a single space
Simple Installation– This requires 1 core CPU and 1GB RAM as the minimal hardware setup
Platforms – Windows, Mac OS, Linux
Pricing – *It is free for non-commercial use
There are few other tools like,
This is an easy to use free RPA automation tool (both personal and commercial use). It has features like,
Executing Custom code
Image Recognition
OCR
Desktop application Automation
Web Application Automation
Key Features
Screen recorder
Element recorder
It is a simple and effective open-source RPA automation tool for Windows. It can be used for,
Keyboard shortcut- key / hotkey generation
Mouse clicks automation
Form filling automation
Shortcuts for frequently used phrases
Opening the documents, websites, etc. with keystrokes
Key Features
Easy to learn built-in commands
Beginner-friendly
Script-based automation
Conclusion
In spite of the controversies that RPA makes take up many jobs, it is going nowhere. Any technology when chosen and used wisely will improve the efficiency of the organizations even during unprecedented times. If you are looking for the best IT Outsourcing Companies, try KriyaTec.
Let's choose wisely and Change before you have to!